By registering you'll get all of the benefits below which include a better MLS search for the home or condo you're looking to buy or sell. Plus take advantage of the other features which will assist you in a sale or purchase of a home or condo.
View new listings sooner
Ready to get started? Are you looking to find a new home and want to find the newest listings as soon as possible? We make it simple by providing email updates of all the new listings that match your criteria. There's no need to come back and search over and over again if you don't want to.
Save your searches
There's no need to come back and search over and over again if you don't want to. The backend technology system will do all the work for you. Plus when there's a price change you'll hear about that too. Let our technology system do all the work for you.
Alerts for new listings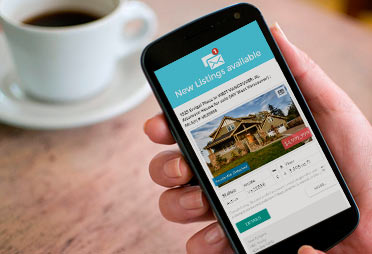 Use all of the custom search features so you can select the preferred property type, the best neighborhood(s), how many bedrooms and bathrooms you need and even include special items like pools or backing onto a green space. Then receive an alert when a new home meeting your criteria is listed.
We Make Finding a Home a Pleasant Experience
Absolutely it should be
When you're buying or selling a home sometimes it can be stressful. To alleviate some of that stress use my website and its technology to help you out.
The website and its MLS search is designed to be used by registered users so you get the exact information you're looking for. You can use the searches at any time, just login, keep track of the properties you were looking at and continue to look for other homes too.
Share listings
And it's easy to share a home or a condo or a town home you're interested in. You can send an email right from the website to your spouse, your friends, your parents or that second set of eyes who's going to give you their opinion of the home. It's simple.
Save your favourite listings
Once you find a home you love all you have to do is save it to your registered profile and you can come back at any time to view it again or share it with friends and family. The listing will be saved for you and it'll even update prices, photos and new descriptions
Make Notes
To keep track of everything we've made sure you can take notes about every one of the homes you find on the website. All you need to do is to add the notes to your listing and jot down what you like or didn't like in the online notepad.